Expertise
Wescap brings a broad skillset and proven track record to the transaction process. The expertise of the team includes a combination of financial analysis, business development, hands-on operating experience and transaction brokerage services.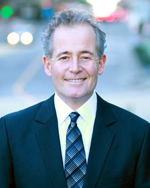 Dean Bethune, Managing Director has more than fifteen years of  operational experience having held senior executive roles with various publically traded and privately held companies in Western Canada. Mr. Bethune has developed, operated and sold several businesses during his career. He has managed all facets of operational management in diverse fields including oilfield construction, maintenance, manufacturing, information technology and product manufacture and distribution. He has completed over twenty business acquisitions during his career and managed relationships with equity and financial partners, securing capital in excess of $200 million dollars.
Mr. Bethune is a Chartered Accountant and has developed extensive experience in mergers and acquisitions including detailed financial analysis through to the development and implementation of business strategies.
E: dbethune@wescap.ca
P: (403) 770-0171  (Calgary) 
P: (778) 840-3325 (Vancouver)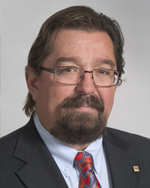 Jim Balfour, Senior Associate has more than 30 years of experience in Real Estate. During his career, Mr. Balfour has been responsible for management, development, financing, acquisition, disposition and valuation of real estate assets in Western Canada and in Arizona both as a principal and as a representative. Operational experience includes appraisal, property management, property tax analysis, asset management, business management, transactional brokerage and financing. Mr. Balfour has completed relevant courses at the University of Regina, University of Calgary, Sauder School of Business and RECA.
E: jbalfour@wescap.ca
P: (403) 770-0171  (Calgary) 
C: (403) 988-7012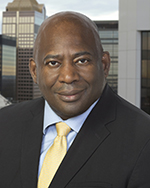 George Pinder, Senior Associate has led and executed numerous M&A transactions over a wide variety of industries during the last 15 years.   Prior to joining Wescap, George worked in the corporate finance group of a big 4 accounting firm. His expertise includes sourcing, negotiation, structuring transactions, due diligence and valuations primarily in energy and energy services sector.
George is a graduate of the University of Alberta bachelor of Commerce program where he majored in accounting and finance; he was awarded the CMA designation in 2001.  He is currently working towards his CFA designation and is a CFA level III candidate.
E: gpinder@wescap.ca
P: (403) 770-0171  (Calgary) 
C: (403) 923-5653
A. Scott Hamilton, Director has 20 years experience as a designated Chartered Accountant both in public and private practice. After becoming an associate partner at Deloitte and Touche in 2001, he left public practice and commenced various consultative assignments in the Oil and Gas Industry in both service and exploration oriented companies.
Scott has both domestic and international experience and has had success in both "start up" entities and companies in their "mature" life cycle. His wealth of knowledge and experience enable him to employ these attributes to seek a variety of financings for those companies he has been involved with. These successes have enabled both private and public companies to source funding from the traditional capital financiers and government sponsored programs whilst in the downturn of the oil and gas industry.
E: SHamilton@wescap.ca
P: (403) 770-0171  (Calgary)
Feisal Nasser, Director is a results focused leader with a distinguished career, recognized for his drive for results and strategic approach which have enabled him to play a key role in the successful turnaround and growth of several technology companies. Mr. Nasser was instrumental in leading cdg Inc., an established technology company, in achieving a ten-fold growth in sales within a five-year period leading expansion in both domestic and international markets.  
Mr. Nasser has an extensive background in the private sector and he brings a strong background in the public sector including provincial, education, municipal, health care and crown corporations. He has experience in financial and operationl work outs.
Mr. Nasser excels at public speaking and has delivered presentations to various Fortune 500 and U.S. Government organizations. He has spoken on sales strategies, expansion strategies, consulting strategies, management and general industry trends. He has an MBA, and Certified Management Consulting designations.
E: FNasser@wescap.ca
P: (778) 840-3325 (Vancouver)